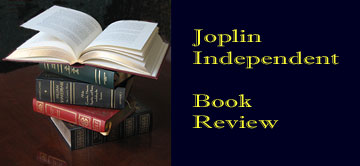 by Susan Branch
For a thriller that will keep you on the edge of your seat, you can't do much better than Ripples in Opperman's Pond by Douglas P. Zipes. You'll keep turning pages as the action moves from the American Midwest to Kenya to New York, back to the Midwest, on to Haiti, New York, and Russia--much of it in deluxe hotels and restaurants.
---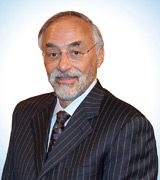 Doug Zipes, M.D. graduated from Dartmouth College and Harvard Medical School Cum Laude, and completed his residency at Duke University Medical Center. As distinguished professor at Indiana University School of Medicine in medicine, pharmacology and toxicology, he has published 14 textbooks and over 800 medical articles. His first novel, The Black Widows, was honored by "ForeWord Reviews."

---
The reader is introduced to identical twins Dorian and Daniel Sloane who are in love with each other, but they've also been competitive since birth. Dorian saved Daniel's life years ago on Opperman's Pond, and Daniel repaid him by helping him cheat on a crucial college exam. Both are doctors, but Daniel is a happily married cardiologist from Indianapolis. Dorian, the eldest, both his father's favorite and also his father's whipping boy, is twice divorced, living a sybaritic playboy lifestyle while running the family business, Sloane Pharmaceuticals, after their father's sudden death.
Dorian is relying on the new drug that a friend and research scientist has developed to make huge profits for everyone involved with his company. Most drugs that fight inflammation and pain have significant side effects--but not Redex. Their spokesperson is Randy Jackson, a famous NBA player who has been using the drug to heal an ankle injury.
But Randy has been having strange lapses as he gets ready to play again. When tragedy strikes, Randy's wife Crystal blames Daniel, the cardiologist Randy saw, and so do Randy's many fans. The fans may throw stones at Daniel's house, but Crystal, who is from Haiti, knows other ways to get back at the man she blames for the loss of her happiness and that involves more than a malpractice lawsuit.
However, when a judge's ruling interferes with how Daniel conducts his practice of medicine, he decides to take a job with his brother's firm and is sent to Russia to help with a major trial of Redex that presumably will enable it to be sold in Europe as well as in the United States.
Unexpected illness strikes again, this time with Daniel. Is his sudden illness connected with Crystal's presence in Moscow? Intrigue in Russia surrounding the approval of the drug also makes Daniel ask if he can he trust his brother. Of course he can. He and his brother love each other. But then why is Dorian acting so strangely?
The answer to that question will threaten everything Daniel has ever believed in and put him in more danger than he has ever faced. The twists and turns of the plot will satisfy the most discerning reader of thrillers.
---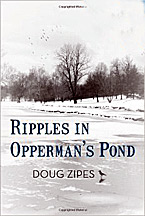 Title -
Ripples in Opperman's Pond
Author: Douglas P. Zipes
Publisher: iUniverse (Mar. 29, 2013)/ pp. 269+/475 KB
$25.16/hard copy, $16.16/paperback, $3.03/Kindle at amazon.com
ISBN-10: 147597536X
ISBN-13: 978-1475975352
ASIN: BOOCWQ4PMY

---