by Jack L. Kennedy

Working together builds individual strengths, but life is not always harmonious, even for rising music groups.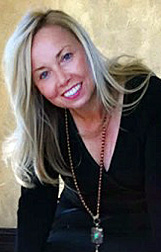 If you like country music, romance and "soap operas," you will appreciate the "tune" of the Nashville series by Inglath Cooper, pictured, (Fence Free Entertainment), including the boxed series entitled, "Ever Thought a Dream Might Pass You By?"
Many diverse notes, turns, twists, surprises and characters add to the tension, terror and doubt in Cooper's tale. Her grasp of environment, emotion and interpersonal relations grew through several years of living in Nashville while learning to write lyrics and cope with change. The experiences appear to have translated themselves well to the novel series based upon the country music capital.
The author, a graduate with an English degree from Virginia Tech, is a longtime advocate of humane treatment of animals – which, perhaps, is why canines Hank, Jr. and Patsy are important, virtually omnipresent characters in "Nashville." They offer support to CeCe, a small-town girl with desires, uncertainties and trials to face as she winds her way through life, love affairs, and emotional barriers in the music world. Throw in a little jealousy, fear, and violence, add one character's cancer which makes her change direction, and the reader has a book which, like its characters, is stronger than it appears at first glance. Melodramatic moments aside, Nashville is worth exploring.
Coping with two boyfriends, their personal and career aspirations, their rise and fall, is not easy for our heroine. Drug abuse on the aspiring musicians' scene is noted also. So are traits like loyalty and growth, which are universal regardless of the genre or writing ability of the author. A curious reader with a quiet afternoon who seeks no mental or physical demands might find a trip to "Nashville" worthwhile.
Prospective lover-entertainer Holden makes his intentions clear, perhaps, when he tells CeCe, "Nothing in my life has ever felt as real as you. If I don't get you somewhere alone, I think I might actually stop breathing." Not a bad line to remember on Valentine's Day or any day. The two formally unite eventually, but not until their crowning moment as backup band for a country superstar turns an all-too-realistic scene in beautiful San Francisco from success into strain, achievement into blood and death.
Nashville is written in a dialogue-driven style, as one might anticipate from a songwriter of personal, plaintive tales. Based on the number of 5-star reviews, the series appears extremely popular among readers of this type of escapist romantic genre. According to the author, you might like one of her books if you like a good love story that both makes you laugh and cry; you commiserate with the main characters and wouldn't mind marrying one of them; you love reading about all sorts of animals; you don't need a hard copy of the book when it's offered on an ereader. and you prefer a PG-13 rating. The author also has compared her popularity to that of Nicholas Sparks, Nora Roberts, Kristin Hannah and Barbara Samuel.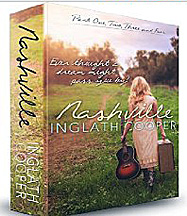 Nashville is being offered as a boxed set series combining parts one through four. For owners of Amazon Kindles the set is offered without charge. Don't have a Kindle? No problem. If you are willing to supply Amazon with your e-mail address and mobile phone number, the company will send you a link for a free Kindle reading app.