by Jack L. Kennedy

History blends with mystery, nostalgia with charm in Craig Ewald's historical novel, Only Jody Knows". (Author House)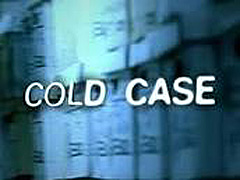 Anyone with a broad appetite for good writing, simply but powerfully produced, will like the geographic and personal twists and turns Ewald has carefully crafted. The author and his characters venture a rutty road trying to solve the puzzle of why Jody Bucklin, a newlywed, disappeared more than a century ago.
Based upon a true story and capitalizing on Ewald's own background as a committed hunter and observer of the growth of teenage adventurers who accompany him, and characterized by the young boy who acts as narrator, the swiftly-moving tale should grab readers on several levels. In part it is the story of small boys searching for themselves as they grow up in the rural backwoods of South Dakota.
Jody's story is a bit more complicated and in the end enigmatic. The young bride seems to have a promising life ahead, but soon signs of doubt seem to appear. She withdraws from other folk in the rustic setting in which she lives, as seeds of doubt are planted about a man she knows in the area.
---
""Secrets often lie at the heart of crimes that remain unsolved so long they are said to go "cold." Most are cracked by advances in science, or by someone's need to come clean." --Ann O'Neill in referencing "The Coldest Case Ever Solved"
---
One wonders how well she knew the old flame, how brightly it burned, when it is learned she is pregnant by someone other than her husband. When the girl's withdrawal becomes physical as well as emotional, a hunting party with small boys and smart dogs starts its search for her. The bizarre mystery about Jody enlivens the story until its end, Or does it have an end?
Ewald's own love of hunting, especially in the foreboding Black Hills, draws him to a fascination for the historic cold case. This curiosity becomes a delicate drawing board for characters and evolution of the search.
A graduate of Parsons College in Iowa, the author has been a banker and businessman, curious soul and crafty collector. Those varied life phases helped develop an unassuming, tight writing style where use of appropriate language in developing a setting speak, not the author"s ego.
What is the end of the story? Only Jody Bucklin knows. Join the hunt for her.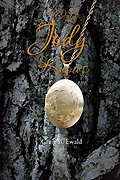 Title: Only Jody Knows
Author: Craig B. Ewald
Publisher: AuthorHouse (May 7, 2014)
Hardcover (268 pp.)/$26.09/Paperback/$14.50/Kindle (1271KB)/$3.99 on Amazon.com
Language: English
ISBN-10: 1496908384
ISBN-13: 978-1496908384
ASIN: B00KCEPB2G
And Jody by far is not alone in her mysterious disappearance. In 2004 South Dakota's Division of Criminal Investigation decided to organize a special cold case unit. At the time with 29 unsolved cases in their data base, the crime unit decided to offer money for information that helps solve old crimes in hopes of giving possible witnesses an incentive for telling what they know. New tools such as DNA and fingerprint and ballistics technology that was unavailable years ago have given investigators new ways to approach old evidence. But still many crimes remain unsolved and cases such as Jody's are too old to be included.....