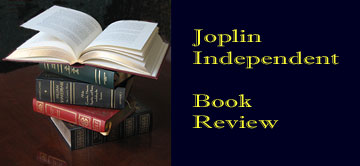 by Jack L. Kennedy--
Faith and relationships build upon each other.
Joe Camp, a St. Louis native, is the father of several successful movies about Benji, the loveable little canine. Camp allegedly retired since his highly successful Hollywood years. His current address far removed from California is a Tennessee horse farm, where he continues to put his love of animals into words, for which the observant reader benefits. The Soul of a Horse started a string of books about palominos, mustangs and other equine characters that are now the subject of Born Wild, (14 Hands Press).
Camp continues to demonstrate, in simple, unpretentious eloquence, how much we two-legged creatures can learn from horses. From the beginning, Camp and his wife Kathleen have mixed emotions, including fear as to what might come next in their novice horse-raising adventure, but they show how the horses are just as wary or fearful of them. We see how their patience, observational skills, and sincere interest in their charges grow and enliven the couple as these things are developed.
Along the way, mistakes are made. Each actor, both horse and human in the script, sometimes misreads the other. But as trust and experience develop, both know there is a special bond between them.
As Camp says at one point, "horses read your adrenaline like a book, and theirs will match you every time." ( A former horse owner we know claims that the animal loved and understood a retarded young relative, and that a small dog with apparent Benji-like qualities initially detected her cancer. Camp probably would not dispute that.)
To describe much of Born Wild as an allegory for improvement of the human condition might seem too grandiose, a word to which Camp and his screen and written work are strangers. But one of the rewards for reading the book is that it can be taken literally as the tale of a newborn horse fancier learning his craft, or as the road map for humanity on how to develop leadership in any herd: be caring and patient, use energy without killing it altogether and be part of the group without being shocked when once apparently tamed souls break away from the rest. With humor, affection and discernment, Camp repeatedly underscores that true relationships are built on trust with any creatures.
The final fourth of Born Wild unfortunately detours from Camp's masterful storytelling to a rather abrupt change of style and tone, as it albeit becomes a well-intended blast at policies and practices of the federal Bureau of Land Management. Some might find that book's subjects already have made their point through Camp's clear eyes without the benefit of such an overt sermon.
---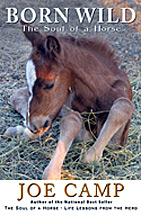 Title - Born Wild
Author: Joe Camp
Publisher:14-Hands Press (Oct. 19, 2013)/ pp. 274/19086 KB
13.69/paperback, $7.95/Kindle at amazon.com
ISBN-10: 193068150X
ISBN-13: 978--1930681507
ASIN B000G5UPLR6

---