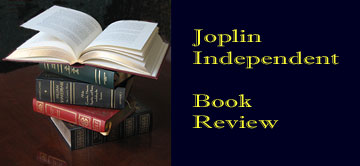 by Jack L. Kennedy
Sometimes, a few words can describe modest but powerful books.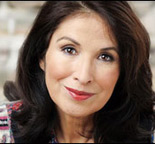 Falling Into Place by Hattie Kauffman, pictured, (Baker Books) is such a volume. Yes, she is an Emmy award-winning news correspondent for CBS and ABC. She is attractive, has interviewed famed figures, anchored well-viewed broadcasts, and has appeared self-assured, asking all the right questions on camera.
After nearly 22 years with CBS under the legendary Dan Rather and others, she left. Behind her were memories of a start in Seattle television, and time with ABC's "Good Morning America."
But the condensed book is not about her celebrity, her international travels or her ability to put world leaders in tight spots during interviews. Instead it is very personal.
---
"Eventually all things fall into place. Until then, laugh at the confusion, live for the moments, and know everything happens for a reason." --Albert Schweitzer
---
Kauffman loves her family, although their roots often were moved abruptly from one planting to another as she, a Nez Perce native, evolved, often uncomfortably, into the first Native American to file a report on a network news broadcast.
Living with alcoholic parents in an often-unforgiving land in the Northwest circa 1950, Kauffman found surviving tantamount to growing and learning...but seldom did she complain. The author was forced to develop coping skills early, mixing love for her family with her fears and doubts.
"Aunt Teddy" and others did give her affection and some consistency. When they had little food, the family found nourishment within themselves.
As the years progressed, Kauffman strengthened her faith and understanding of her Native American heritage. During one short-lived Eastern boarding school stint arranged by a well-meaning mentor, she literally heard a drumbeat which awakened her dedication, her realization of pride in who she was and her determination to play that role well.
A teenage marriage, death of the young husband to alcohol, and later the unexpected demise of a second union amid insecurity and his infidelity, could have read like a discouraging soap opera script. But each move, each hurdle, ultimately seems to have made Kauffman stronger. She weaves memories from the past into lessons and guides for the future; scenes of growth yesterday are neatly woven, albeit via short chapters, into episodic scenes of today. People drive this story, not dogma or disingenuous drama.
The book may be accurately described by words like "inspiring," "revealing," "unassuming," "coping," "overcoming and developing faith" without being overtly preachy or overly orthodox. Depth of feeling, strength with simplicity and resolve easily make the book's enticing subtitle "A Memoir of Overcoming" appropriate.
---

Title - Falling into Place: A Memoir of Overcoming
Author: Hattie Kauffman
Publisher: Baker Books (Sept. 15, 2013)/ pp. 240/589 KB
$13.86/hard copy, $10.49/Kindle at amazon.com
ISBN-10: 0801015383
ISBN-13: 978--0801015380
ASIN B00CIUJWJA

---