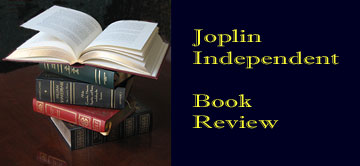 by Jack Kennedy
The premise of The Actor by Douglas Gardham (iUniverse Inc.) starts out promising.
The Canadian's first novel has intriguing autobiographical elements. We are told that the author left his day job as an engineer to follow his dream and become a writer.
The main character named Ethan Jones, also a Canadian, was educated as an engineer but his fantasies have drawn him to Hollywood by a small voice named Mila Monahan that tells him that the stage, not the office, is his best setting. This young man's fantasy plays out over nearly 400 pages of doubt, sex, cardboard characters, phony accents and other dramatic moments which soon leave the thoughtful reader with a question.
After a few pages, one wonders who lives in the biggest, misguided fantasy world: Ethan, who is an engineer who thinks he really is an actor, or Gardham, who is an engineer who believes he is really meant to be a writer.
Poor Ethan, the reader is led to believe, has a tough time in Hollywood. Receiving an award for acting is still unreachable. The poor boy even acts in porn films, just to hone his (acting) skills. He seldom seems to know reality from fantasy. He spends most of his time in bed, not resting up for his next role, but making love to an endless string of females. All of his pretty paramours, however, wind up dead, disappeared, disenchanted, or forgotten.
Using what can be a confusing rather than creative device, Gardham allows his characters to pop in and out of a gauzy timeline. Character development has bizarre elements. One would-be director talks as if each word begins with "Z" to make him sound exotic. And Ethan is made to easily overwork childish profanity to prove that the four-letter words he likes beginning with "F" must be uttered constantly. The gimmick (an attempt at humor?) soon becomes tiresome, not realistic. It draws attention to the words for the wrong reasons.
"Warm but already muggy, Ethan awoke" is one pretentious, misguided unedited and unpolished line that is a bit too revealing. The reader might ponder whether the author's intent was to describe the weather or perhaps just as easily to describe himself waking up from an attempt to write. In that sense, the author is an actor. In this case, many might find his dream has become a nightmare. Staying with engineering as a profession might not be a bad career choice for either Ethan or Douglas.
Admittedly, The Actor does have its compelling and exciting moments. It is part fragmented fantasy, part hope and aspiration, with a dash of murder mystery. At the conclusion, however, one may wonder whether character or author or both are playing roles which they might not understand.
---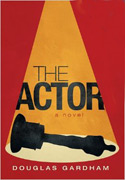 Title - The Actor
Author:Douglas Gardham
Publisher: iUniverse Inc. (April 5, 2013)/ pp. 406/523 KB
$26.76/hard copy, $20.40/paperback, $3.03/Kindle at amazon.com
ISBN-10: 1475977743
ISBN-13: 978--1475977745
ASIN B00D8WB36W
---