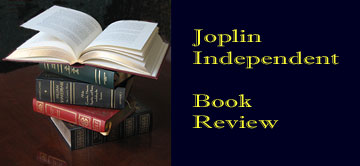 by Jack L. Kennedy
History is basically made by people.
Recalling the narrative, we cite big events, headlines, global crises, wars and tragedies. But Widow Walk by Gerard LaSalle (Greenleaf) reminds us that individuals should be a significant part of the most memorable recording--whether geographical, political, scientific or environmental.
There are many interlaced threads of a variety of frontiers in this humanized history of the early days of the American Pacific Northwest. It is exciting, testing historical fiction, based upon fact.
Each chapter reveals an individual or two, making their own sense of the new frontier. Mainly based upon the very personal tale of colonist Colonel Isaac Neff Ebey (Isaac Evers in the story) and his strong, resourceful wife, the book has British and American territorial governments arise, test each other, and face natives who do not accept the intrusion on their way of life and adventuresome spirit.
---
History must be written of, by and for the survivors.
--Anonymous
---
Author LaSalle is a medical doctor, filmmaker of some note, teacher and storyteller. The tale is centered in the 1850s. The new settlement is surrounded by lush, initially placid lands until unrest, gunfire, doubts and danger emerge and threaten the new colony. The young family grows as they face a variety of trials, learn to appreciate if not fully understand native residents, and find new barriers human or natural at every turn.
As they share burdens, Emmy and Isaac grow closer. But Isaac's death forces Emmy to be even more strong and resourceful, facing life after her once eager, hopeful husband in no longer able to share it with her. She learns to evaluate situations, then rely on others, British interlopers, native Indians or scraggly people with cloudy pasts. She demonstrates that all frontier battles were not fought by the military.
LaSalle masterfully balances storytelling, lively characterizations and action with history, fact and plausibility. The style he utilizes is strong, not overdone, and the tone is revealing and understanding and powerful. He mixes historical fact and fiction into a dish many should want to devour.

Title - Widow Walk
Author: Gerard LaSalle
Publisher: Greenleaf Book Group Press (May 1, 2013)
$4.61/Kindle/551KB; 16.48/hard copy at amazon.com
ASIN: B00CLGVG9U
ISBN-10: 1608324400
ISBN-13: 978--1608324408